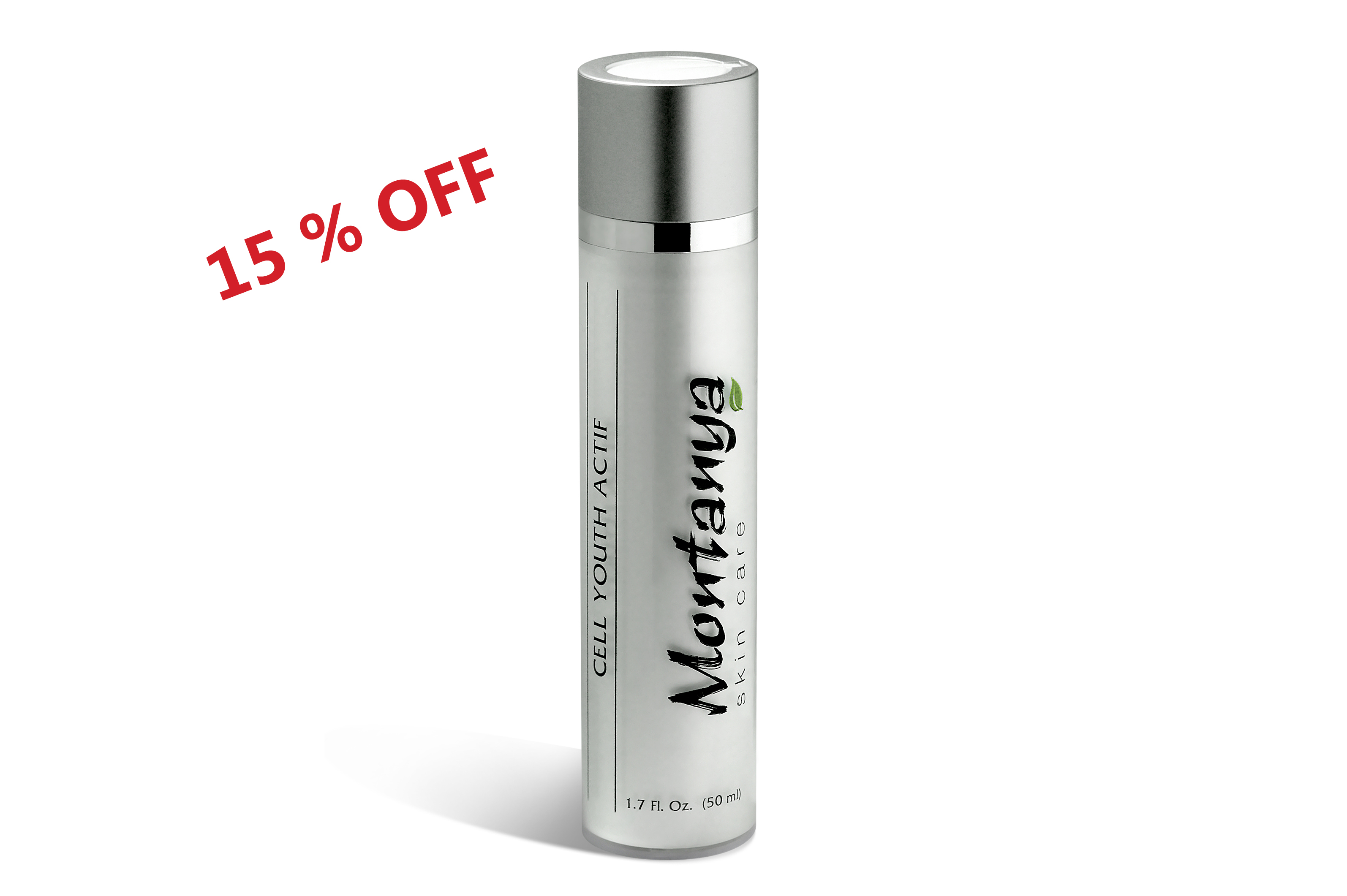 15% OFF MONTANYA CELL YOUTH ACTIF 
WHEN: FEBRUARY 1-28, 2017
PRICE: $110.5 (Reg. $130)
SKIN TYPE: All Skin Types  
WHO IT'S FOR ǀ Skin lacking firmness, Sun-Damaged Skin, Dull, tired, devitalized skin, Dehydrated and flaking skin, Sensitive, Rosacea-prone Skin
WHAT IT DOES:
Activate and restore the youthful nature of your skin with this exclusive combination of five anti-aging cell technologies. As its lightweight texture melts into the skin, this serum works overtime to correct 14 signs of aging including: Lines & wrinkles minimized, Firmness repaired, Contours redefined, Clarity revealed, Tone evened, Hydration intensified, Smoothness refined, Radiance awakened, Redness calmed, Puffiness eliminated, Sun damage diminished, Fragile skin strengthened, Vitality recharged, Repair enhanced.
KEY INGREDIENTS:
Hydrolyzed Algin, Piptadenia Colubrina Peel Extract, Arabidopsis Extract, Peumus Boldus Leaf Extract, Ergothioneine
Welcome to Montanya Spa

Montanya Spa
Located in the heart of Orange County, just across from Bowers Museum, Montanya Spa is an amber-illuminated sanctuary of serenity, impeccable service and unparalleled experience. This is a boutique day spa unlike any other, where every detail evokes the soft, restorative qualities of nature.
Now lie back, relax and let us offer a variety of spa treatments, from personalized facials to soothing body wraps and massages, hair removal, microdermabrasion, spa packages and a couples massage, all designed to make you feel relaxed and look wonderful.
Come and escape for an hour … or a day. Allow the Montanya Spa to help you achieve the perfect union of beauty, balance and well-being.
To make a reservation please call us at:
(714) 918 - 8888
Walk-in Welcome! 
Events
Dr. Mark Youssef and his team will be at Montanya Spa for a special Beauty event - Call to reserve your spot. Limited spots available! Click HERE for more Information
VISIT MONTANYA SPA EVERY MONTH OF THE YEAR!
Join Montanya Spa Exclusive Spa Membership starting at $79/month.
THIS VALENTINE'S DAY GIVE A GIFT THAT KEEPS ON GIVING - EXCLUSIVE MEMBERSHIP TO MONTANYA SPA. 
Twitter Feeds