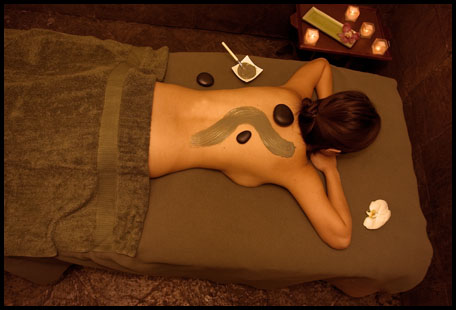 BODY TREATMENTS
The perfect gift from you to your skin. Enjoy one of our opulent body treatments that will leave your skin feeling smooth and soft.  Balanced to both detoxify and replenish, our body treatments are performed to remove dryness and restore youthful radiance and shine to your skin.
Body treatments can be a good introduction to other spa treatments like a massage or a facial. 
RAINDROP THERAPY $ 135
The sprinkling of nine pure therapeutic-grade essential oils along the spine brings the body into structural and electrical alignment. Although the treatment lasts only 75 minutes, the essential oils of Young Living will continue to work in the body for five to seven days following treatment for optimal health and vitality. 
SEA SALT BODY GLOW $ 70
Relax as we first exfoliate your skin with a stimulating scrub of aromatic oils and sea salt followed by a luxurious, steamy body rinse. This spa favorite awakens a new radiance in your skin leaving you feeling fresh and satin smooth. Ideal before a massage! (30 min)
SANCTUARY BODY TREATMENT $ 115
Awaken your senses with this tantalizing combination of a sea salt body glow and cranial massage with scalp treatment. After exfoliating your skin leaving it silky smooth, stimulate your mind with a head and scalp massage, using fresh oranges and honey to moisture and shine fatigued hair, finishing with a peppermint infused conditioning treatment. (45 min)
NONI BODY TREATMENT $75
The Hawaiian people use the juice of this tropical fruit as a natural, multi-purpose healing agent that soothes and naturally tightens the skin. From head to toe, your body will be anointed and massaged with rich, warm coconut milk…leaving you with a healthy glow of a tropical paradise. (30 min)
A wonderful addition to any facial treatment or massage.
DETOXIFYING BODY TREATMENT $75
This purifying and luxurious treatment begins with a light exfoliation to stimulate the lymphatic system while polishing your skin. Relax in a thermal wrap as this unique masque helps eliminate toxins, reduce water retention and invigorate the skin. (30 min)
*For maximum benefit start with a Sea Salt Body Glow.